CLUB CARS WELCOME - FAIRTHORPE -TURNER-ROCHDALE-TORNADO-HISTORIC SPECIALS
Stand 39D at this show has been reserved for all HISTORIC SPECIALS AND CLASSIC KIT CARS built before 1973
At the N.A.C. Stoneleigh Park, Warwickshire the world's number one show for every kit car enthusiast with old or new kit cars Sunday 3rd and Monday 4th of May 2009, from 9.30am till 5.30pm. (May Day Bank Holiday weekend)
All kit car drivers are admitted free of charge, with passengers admitted at 1/2 price.
All members with a suitable car are welcome to attend and show their vehicle
4000 Kit Cars and Specials of all ages on Display in the Club Sites.
You can camp on the site, tents and caravans, please contact the organisers office 01775 722900 for details and forms.
www.grosvenorexhibitions.co.uk
Come to the main vehicular entrance, which is located on the B4113, the Coventry to Leamington Spa road.
(Follow signs for clubs and exhibitors (do not go into the Public car parks)
This is a very good cheap day out; spares are cheap, where else can you buy brand new crossflow radiators for £15 to £20 and new electric cooling fans for £5?
There are 5 large Exhibition Halls and 600+ Trade Stands all the things you need for your rebuild or update. You can look at new kit cars in rolling chassis form indoors in the dry and warm which will give you ideas on suspension, brakes and drivetrain modification for your car.
This is the best show of the year for kit car engineering.
PLEASE tell every body you know with a suitable car and place details on websites if you can, lets have a good turn out of early cars.
For more details Contact Tony Stanton (Rochdale Olympic 902DUF) on 01527 402367 or click here to email Tony.
Click here to visit the Stoneleigh Park Website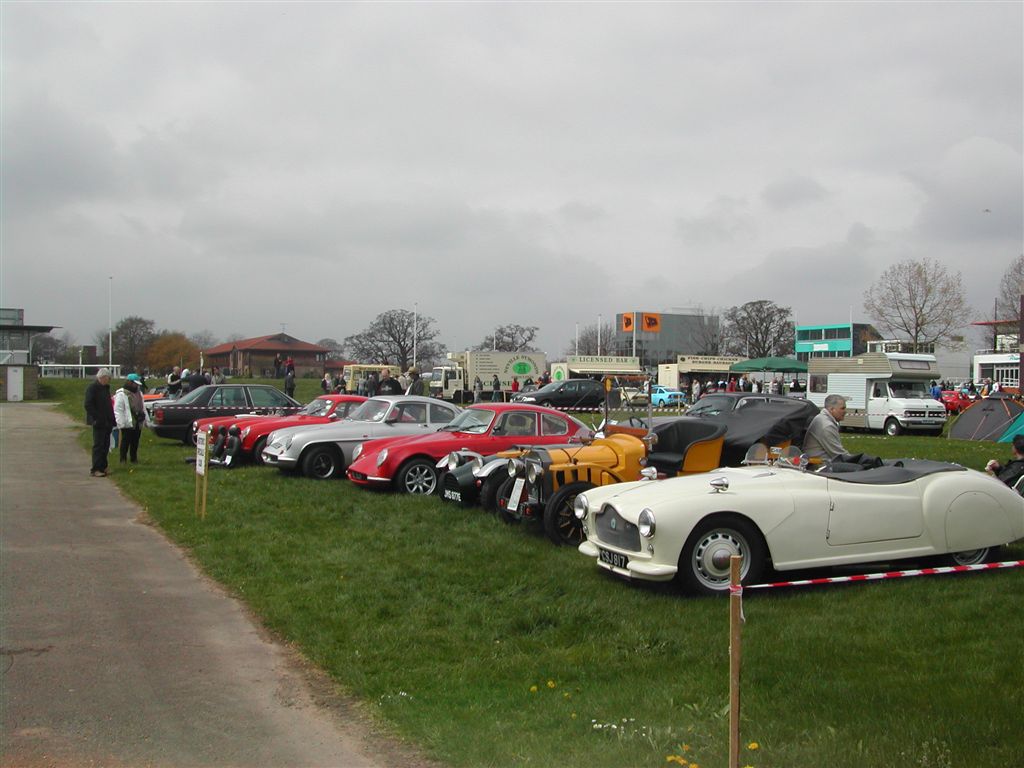 2007 ClubStand